Legal Registered Agent Services Inc.
Texas Registered Agent
Texas registered agent service fulfilled by Legal Registered Agent Services Inc will provide your business with the solutions you need to comply with Texas law. In Texas, a business is not allowed to form and operate without a Texas registered agent. No matter where your LLC or corporation is headquartered (in Texas or any other state), you cannot operate here without a Texas registered agent.
We're Here to Help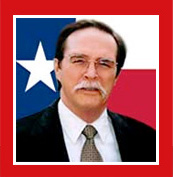 Legal Registered Agent Services, Inc. (LRAS) represents companies of all sizes currently doing business in Texas. Located in the Texas Hill Country in close proximity to San Antonio and Austin, our legal team has been registered agents within the state since 1976. You can trust LRAS to handle your company's needs and we are available to answer any questions you may have now or in the future. Maintain your legal status cost-effectively and let LRAS handle your compliance issues. Our experienced staff will keep you up to date about required filings and informed with the latest correspondence from the Secretary of State, and let you focus on running your business.
What is a Texas Registered Agent?
A Texas registered agent is responsible for receiving and forwarding legal process, lawsuits and compliance mail on behalf of their client. They are required to have a physical street address within the State of Texas and be available during normal business hours.
Your company cannot maintain a suit in state court or legally transact business in the state without a Texas registered agent. Your business may also be subject to a civil penalty equal to all fees and taxes that would have been imposed if the entity had registered when first required. Failing to maintain a registered agent in Texas may cause your business to fall out of good standing.
How Texas Registered Agent Services work:
Hire us
Use your account to make a filing direct with the TX SOS or have us do your filing for you.
You are supposed to have a Texas registered agent consent form. This is in your account at all times, although you do not have to show this to anyone, but it's there to make you feel good and technically comply with Texas law.
As your Texas registered agent, we'll receive important notifications from the Texas Comptroller about franchise tax notices and further registration requirements. We always convert these notifications into PDF format and store in your LRAS account.
You'll receive same day notices about all legal and regular documents we receive on your behalf.
We're here Monday through Friday to help translate any documents we receive for you into plain language that will hopefully make transacting business in Texas easier for you.
365 days after hiring us, we're going to ask you for another $95. That's the only time we will ask you for additional money.
Why LRAS is the Most Trusted Registered Agent in Texas:
Over 40 years of legal registered agent service experience in Texas
Same service as national conglomerate corporations but at a fraction of the cost
Instant service right after you sign up
Immediate access to digital account with DIY filing guides to save you money
Same-day document scans of all your service of process and legal correspondence
Dedicated customer service
Real people you can call and talk to anytime